This page is specifically for Autographed 1-6th scale Nascar Rc cars.  ANYONE who would like to submit their pictures may do so by emailing me at the above "Contact" link.

You as a viewer....
MAY NOT  COPY ANYONES PICTURE
FOR  ANY REASON  FOR ANY OTHER ONLINE AUCTION
or website WITHOUT PREVIOUS PERMISSION FROM ME!!

My Autographed
1-6th scale Nascar Rc cars

"Nascarnbroncosfans"
"Autographed Collection"
in Salt Lake City, Utah
Complete Autographed Hobby Grade Versions
plus Certificate of Authenticities
Jeff Gordon #24 Dupont Racing
Tony Stewart #20 Home Depot
Dale Earnhardt Jr #8 Budweiser
 Nascar Rc cars that are NOT EVER raced
photos  are for FREE viewing and NOT for REUSE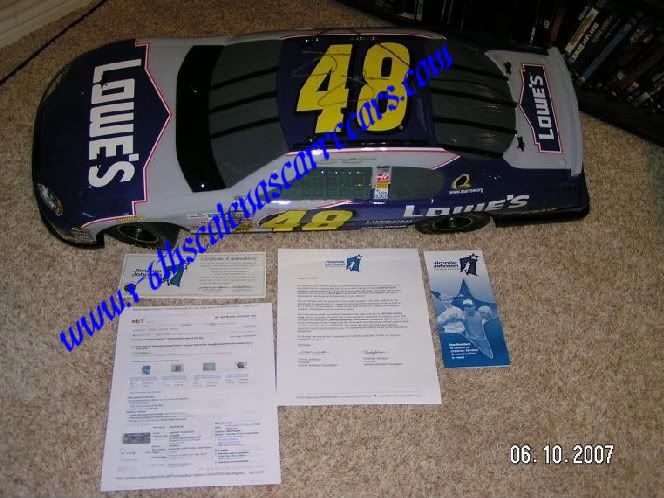 SOLD TO A BUDDY IN PENNSYLVANIA!!!

Complete Autographed Hobby Grade Version, plus Letter of Sale
Certificate of Authenticity, Original Auction sale printed out
Jimmie Johnson #48 Lowes purchased from Ebay
The Jimmie Johnson Foundation was the seller
 Nascar Rc car that are NOT EVER raced
photos  are for FREE viewing and NOT for REUSE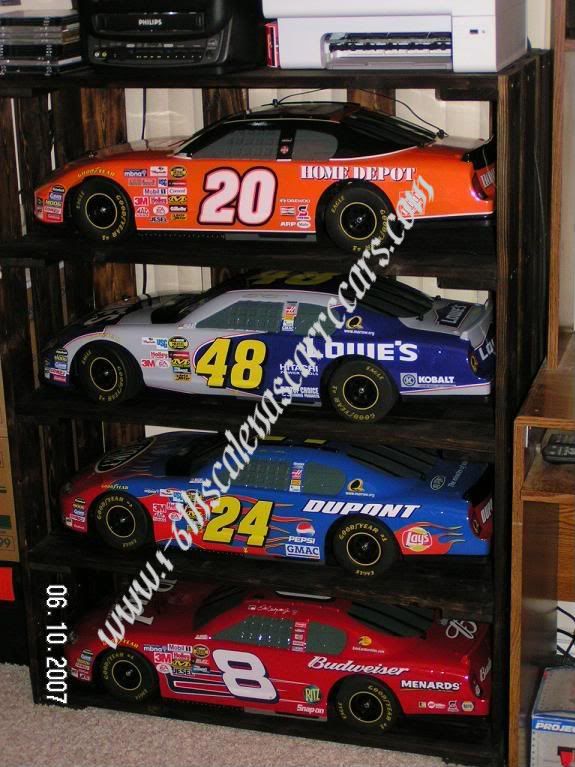 Complete  Autographed Hobby Grade Versions
Tony Stewart #20 Home Depot
Jimmie Johnson #48 Lowes
Jeff Gordon #24 Dupont Racing
Dale Earnhardt Jr #8 Budweiser
Handmade bookshelf by myself especially for
My Autographed Series Nascar Rc cars
 Nascar Rc cars that are NOT EVER raced
photos  are for FREE viewing and NOT for REUSE

Complete  Autographed Hobby Grade Versions
Tony Stewart #20 Home Depot
Jimmie Johnson #48 Lowes
Jeff Gordon #24 Dupont Racing
Dale Earnhardt Jr #8 Budweiser
Handmade bookshelf by myself especially for
My Autographed Series Nascar Rc cars
 Nascar Rc cars that are NOT EVER raced
Covered and on display in My Den
photos  are for FREE viewing and NOT for REUSE


Panoramic Pic #1 of My Den
Complete  Autographed Hobby Grade Versions
Tony Stewart #20 Home Depot
Jimmie Johnson #48 Lowes
Jeff Gordon #24 Dupont Racing
Dale Earnhardt Jr #8 Budweiser
Handmade bookshelf by myself especially for
My Autographed Series Nascar Rc cars
 Nascar Rc cars that are NOT EVER raced
Covered and on display in My Den (uncovered for photos)
photos  are for FREE viewing and NOT for REUSE


Panorama pic #2 of My Den
Complete  Autographed Hobby Grade Versions
Tony Stewart #20 Home Depot
Jimmie Johnson #48 Lowes
Jeff Gordon #24 Dupont Racing
Dale Earnhardt Jr #8 Budweiser
Handmade bookshelf by myself especially for
My Autographed Series Nascar Rc cars
 Nascar Rc cars that are NOT EVER raced
Covered and on display in My Den (uncovered for photos)
 Turning to your right is the Standard Collection on My wallunit
Specially handbuilt by myself for these Nascar Rc cars and my
other Nascar collectables.
photos  are for FREE viewing and NOT for REUSE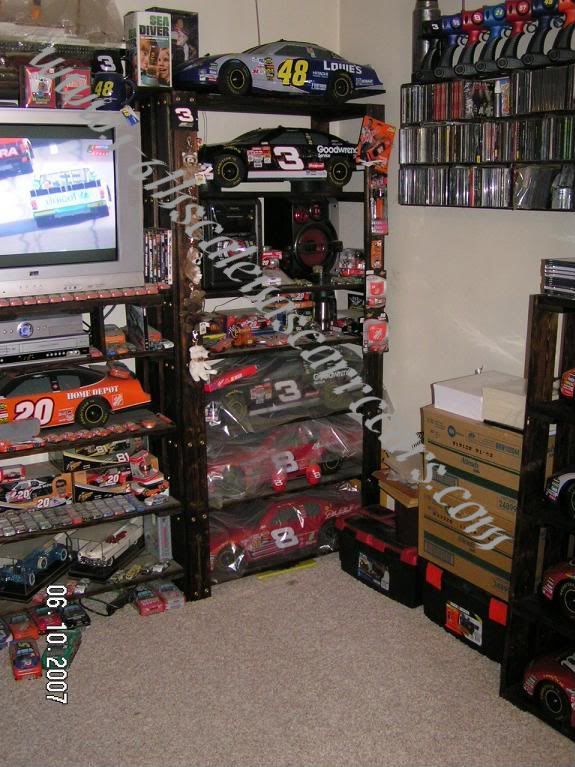 Panorama pic #3 of My Den
Complete  Autographed Hobby Grade Versions (out of view on the right)
Tony Stewart #20 Home Depot
Jimmie Johnson #48 Lowes
Jeff Gordon #24 Dupont Racing
Dale Earnhardt Jr #8 Budweiser
Handmade bookshelf by myself especially for
My Autographed Series Nascar Rc cars
 Nascar Rc cars that are NOT EVER raced
Covered and on display in My Den (uncovered for photos)
 Turning to your right is the Standard Collection on My wallunit
Specially handbuilt by myself for these Nascar Rc cars and my
other Nascar and Franklin Mint, misc.  collectables.
photos  are for FREE viewing and NOT for REUSE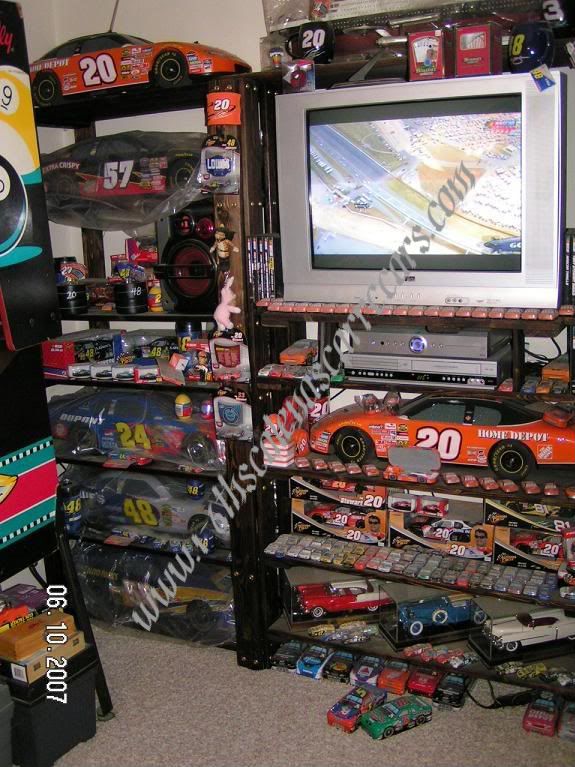 Panorama pic #4 of My Den
 This is the Standard Collection on My wallunit
Specially handbuilt by myself for these Nascar Rc cars and my
other Nascar and Franklin Mint, misc.  collectables.
photos  are for FREE viewing and NOT for REUSE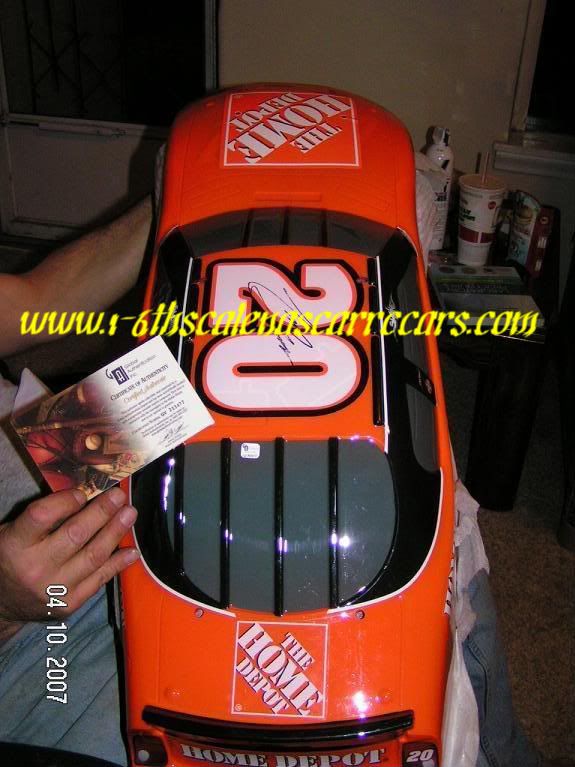 Complete  Hobby Grade Version, plus Certificate of Authenticity
Tony Stewart Home Depot #20
 Nascar Rc car that is NOT EVER raced
photos  are for FREE viewing and NOT for REUSE

Complete  Hobby Grade Version, plus Certificate of Authenticity
Tony Stewart Home Depot #20
 Nascar Rc car that is NOT EVER raced
photos  are for FREE viewing and NOT for REUSE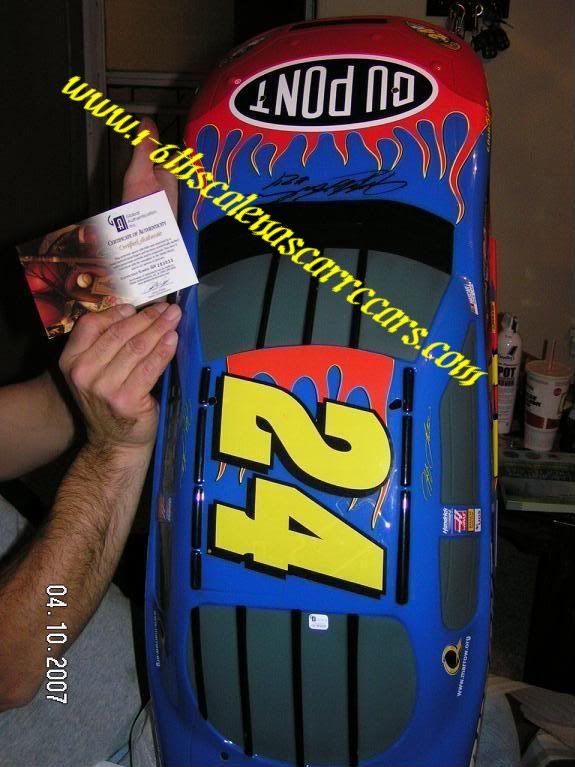 Complete  Hobby Grade Version, plus Certificate of Authenticity
Jeff Gordon #24 Dupont Racing
 Nascar Rc car that is NOT EVER raced
photos  are for FREE viewing and NOT for REUSE

Complete  Hobby Grade Version, plus Certificate of Authenticity
Jeff Gordon #24 Dupont Racing
 Nascar Rc car that is NOT EVER raced
photos  are for FREE viewing and NOT for REUSE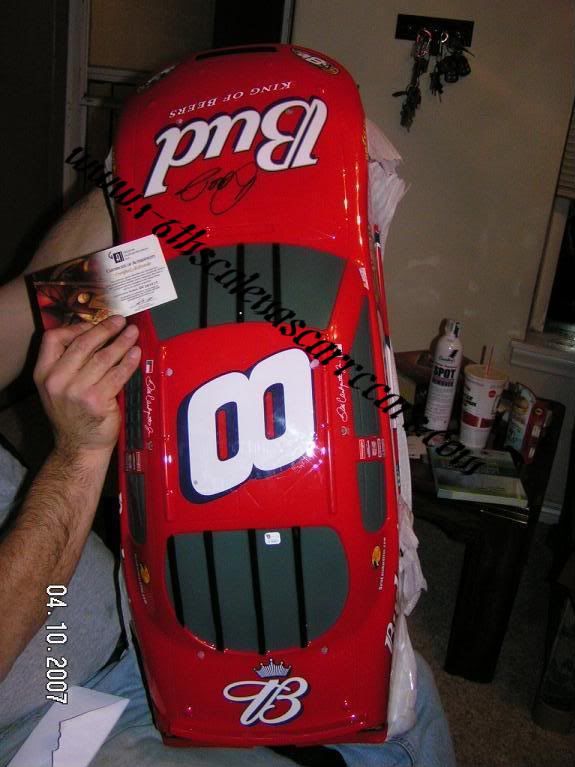 Complete  Hobby Grade Version, plus Certificate of Authenticity
Dale Earnhardt Jr #8 Budweiser
 Nascar Rc car that is NOT EVER raced
photos  are for FREE viewing and NOT for REUSE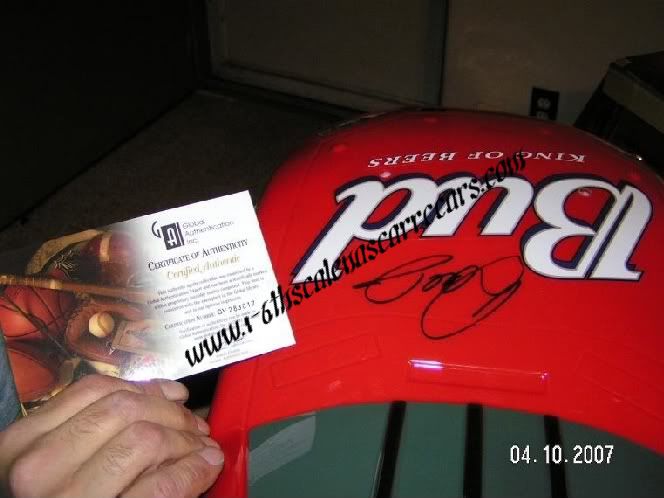 Complete  Hobby Grade Version, plus Certificate of Authenticity
Dale Earnhardt Jr #8 Budweiser
 Nascar Rc car that is NOT EVER raced
photos  are for FREE viewing and NOT for REUSE
Complete  Hobby Grade Version, plus Certificate of Authenticity
Michael Waltrip  #55  Napa Auto Parts
 Nascar Rc car that is NOT EVER raced
photos  are for FREE viewing and NOT for REUSE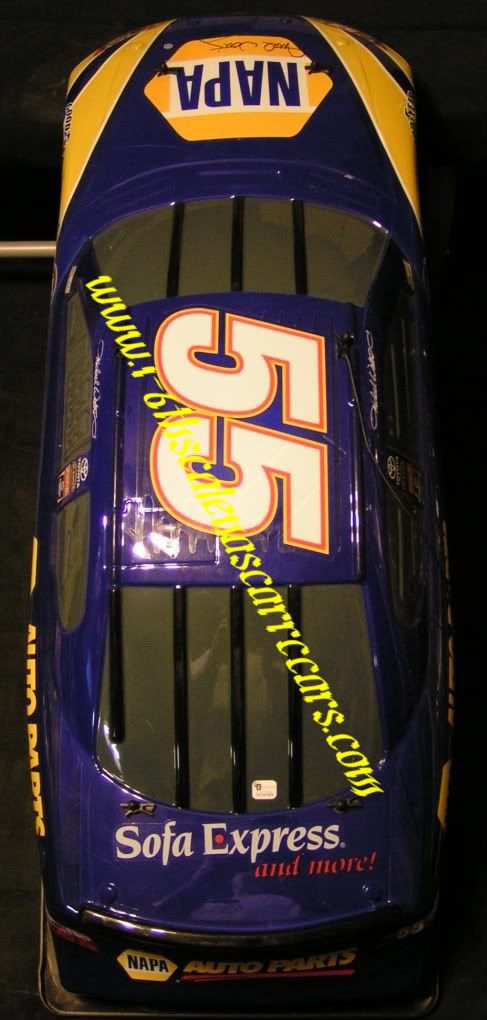 Complete  Hobby Grade Version, plus Certificate of Authenticity
Michael Waltrip  #55  Napa Auto Parts
 Nascar Rc car that is NOT EVER raced
photos  are for FREE viewing and NOT for REUSE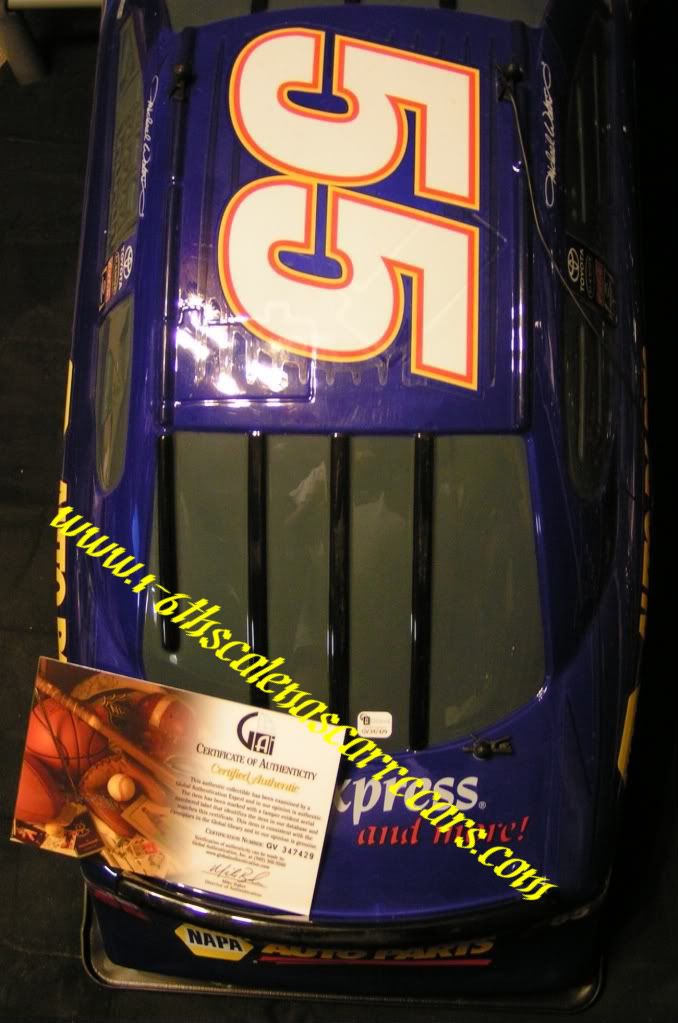 Complete  Hobby Grade Version, plus Certificate of Authenticity
Jimmie Johnson #48 Lowes home Improvement
 Nascar Rc car that is NOT EVER raced
photos  are for FREE viewing and NOT for REUSE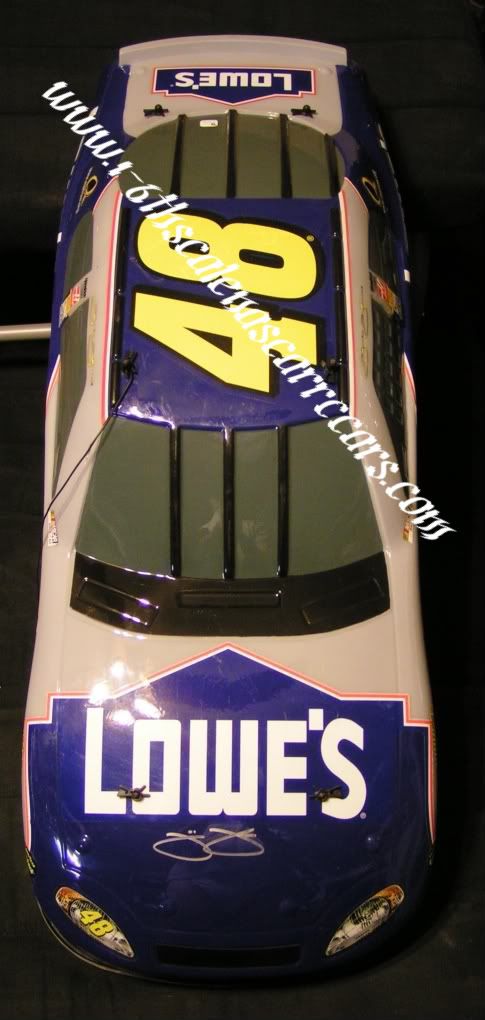 Complete  Hobby Grade Version, plus Certificate of Authenticity
Jimmie Johnson #48 Lowes home Improvement
 Nascar Rc car that is NOT EVER raced
photos  are for FREE viewing and NOT for REUSE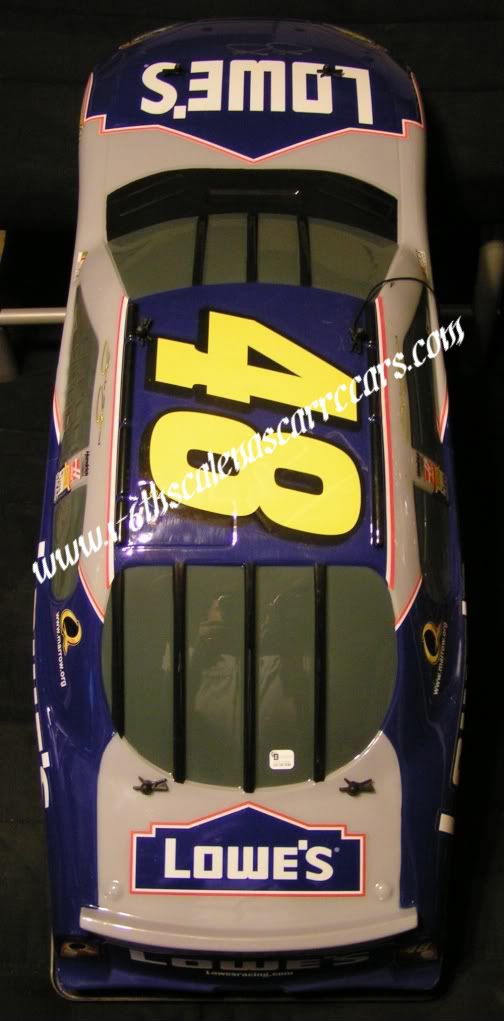 Complete  Hobby Grade Version, plus Certificate of Authenticity
Jimmie Johnson #48 Lowes home Improvement
 Nascar Rc car that is NOT EVER raced
photos  are for FREE viewing and NOT for REUSE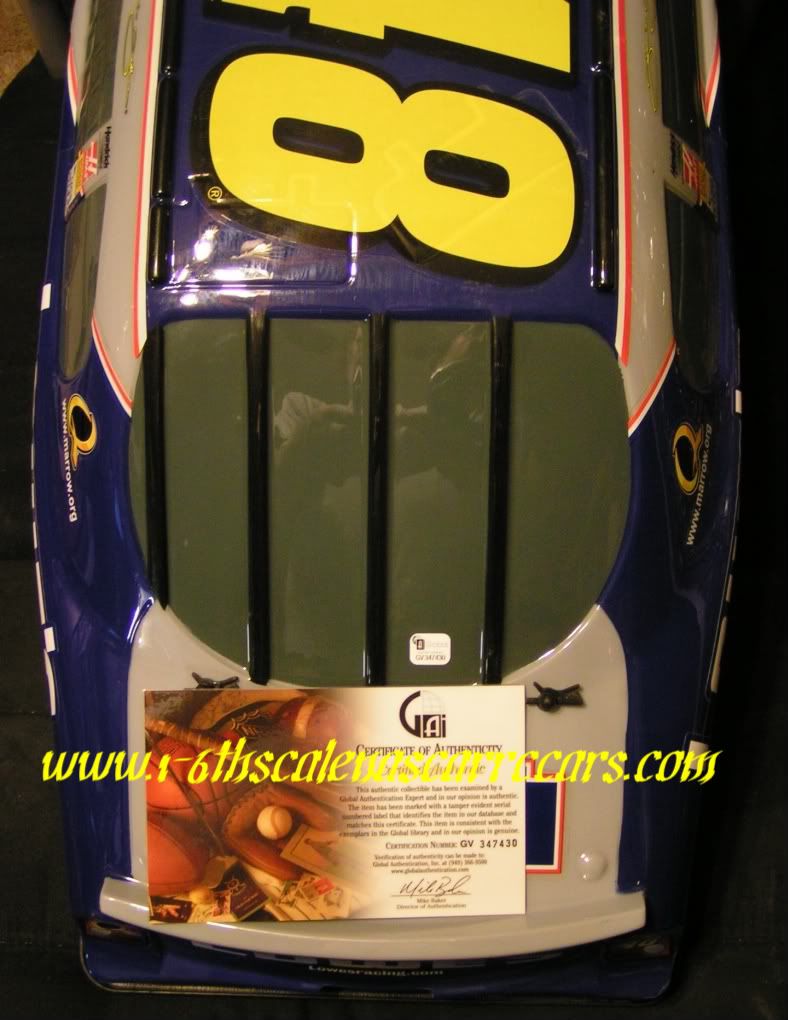 Complete Hobby Grade Version, plus Certificate of Authenticity
Jimmie Johnson #48 Lowes home Improvement
Nascar Rc car that is NOT EVER raced
photos are for FREE viewing and NOT for REUSE